OFFICE OF THE RECTOR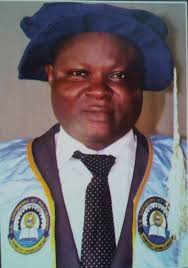 The Rector, as the Chief Executive, oversees the academic affairs and the administration of the Polytechnic. The office of the Rector is situated in the Administrative Block. The following divisions are under the Rector's office:
Academic Planning
Students' Affairs headed by a Dean
Information Division
Audit Division
Protocol Division
Physical Planning
Guest House
Academic Planning
This deals with the planning of academic programmes. It monitors the population of the students in the Polytechnic. It also monitors the curriculum and advises the Polytechnic accordingly.
Students' Affairs Division
This cares for the welfare of the students. It has counseling, welfare/scholarship, NYSC and Students' Union units.
Information Division
This takes care of all information dissemination from within and outside the POLYTECHNIC.
Audit Division
This is responsible for the control of all POLYTECHNIC expenditure.
Physical Planning
This is responsible for the orderly physical development of the entire POLYTECHNIC space.
Latest Posts
October 18, 2020
The National Board for Technical Education (NBTE) has paid glowing tributes to the…
September 21, 2020
This is to notify staff and students and indeed the generality of the…
April 2, 2020
The Management of D. S Adegbenro ICT Polytechnic Itori-Ewekoro has directed that Students…
VIEW ALL