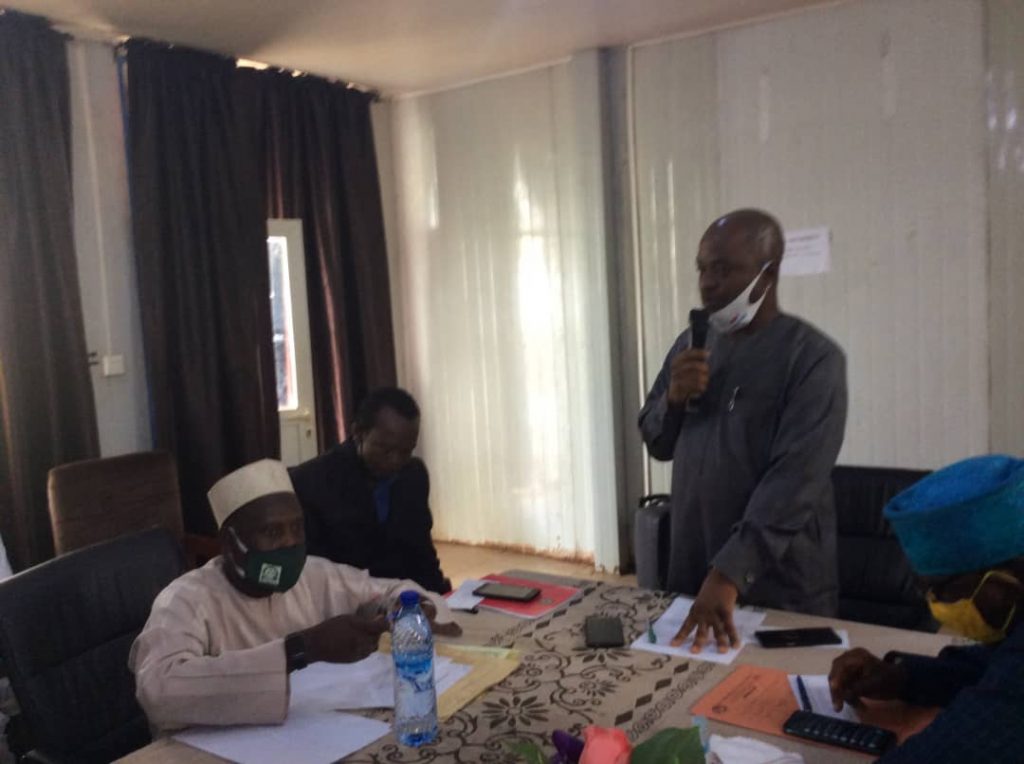 The National Board for Technical Education (NBTE) has paid glowing tributes to the Ogun State Governor, Prince (Dr) Dapo Abiodun for his strides in the education sector in the state.
The Board's executive secretary, Tpl Ekpeyong Ekpeyong stated this while on a visit to D. S Adegbenro ICT Polytechnic, Itori-Ewekoro, Ogun State, for the purposes of expanding the carrying capacity of some of the programmes offered by the institution.
The executive secretary who was represented by Mal. Nalado who led the NBTE team, noted that it was impressive that in spite of the fact that Ogun Stated was host to the highest number of institutions in the country, the governor was still paying keen attention to the welfare of a throng of academic and non-teaching personnel working in various government-owned institutions.
Ekpeyong said, "Mr. Rector Sir, I will like to express the Board's appreciation to the vibrant Governor of this state. It must be really tough to govern the state with the highest number of institutions in the country. But it is quite obvious that he is up to the task".
As part of the highlights of the exercise, the Polytechnic's Ag rector, Mr. Kehinde Job-Olatunji led the Board's team directors to the palace of the town's monarch, HRM, Oba (Dr) Abdul Fatai Akorode Akamo, in whose domain the institution is sited. Oba Akamo eulogized the governor for his commitment to quality and affordable education, and urged the NBTE team to do all they can to help the Institution grow. "The credit goes to our amiable governor, Prince (Dr) Dapo Abiodun MFR, whom God has been using to build the future of our youths through sound education policies", he said, adding that "as partners in progress, it is my hope that the NBTE will continue to make us smile".
In his remarks, the Ag Rector, Mr. Job-Olatunji expressed appreciation to the Ogun State Governor for his determination to sustain the legacy of "our founding fathers in the area of educating our youths as a deliberate state policy". Job-Olatunji stated that he found it quite "touching that our dear governor always finds time out of his grueling schedule to attend the convocation ceremonies of the state's institutions", which the Ag Rector pointed out as an indication of the governor's deep love for education.
A. Adegbite
P.R.O